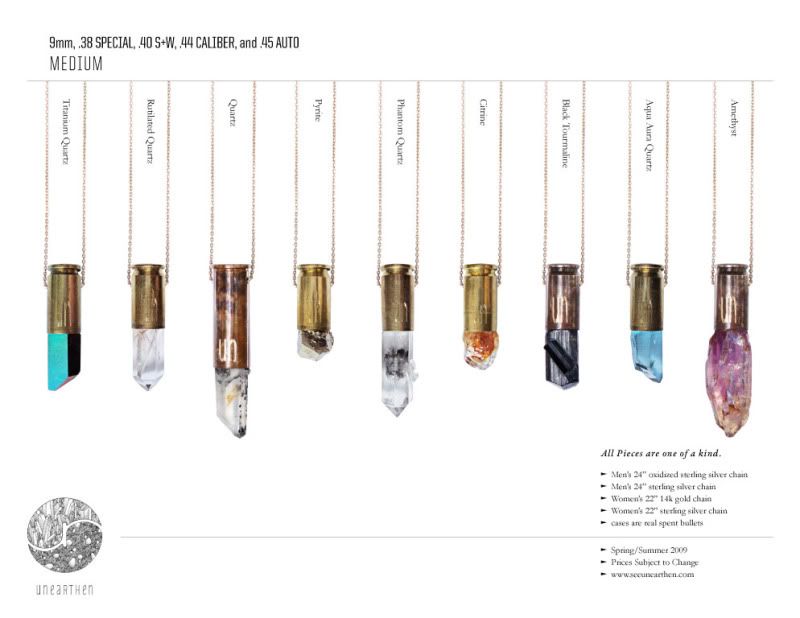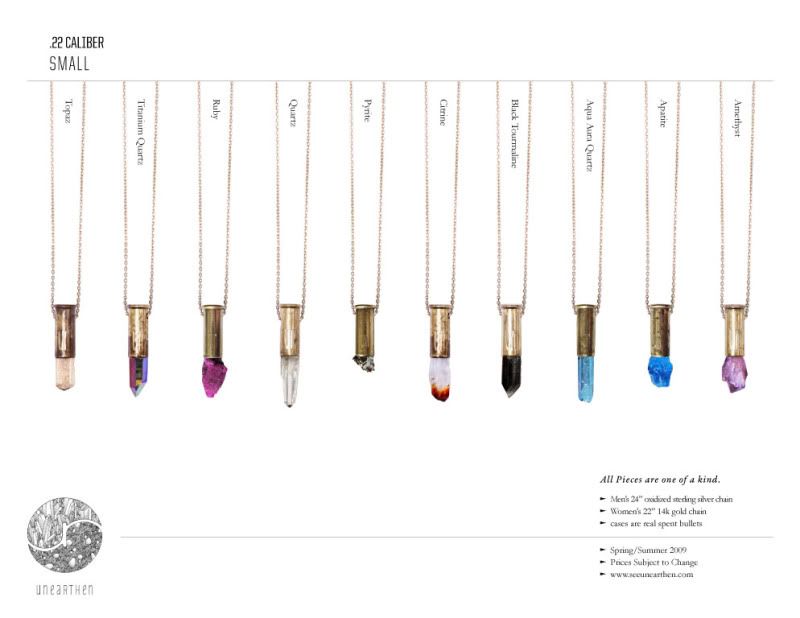 Ive been obsessing over crystal necklaces lately and the unearthen crystals housed
in a bullet casing takes it to another level.
But with prices starting at 360 US for the smallest size I was skeptical.
That is until I saw this...

"a crystal is encased in a spent .22 caliber bullet and hangs on a 22" 14k gold chain.
Each necklace hangs in a wooden box filled with elements of nature,
and includes a bound suede covered booklet outlining the properites of the crystal.
Every piece is handmade and one of a kind. the uniting of the crystal and empty bullet
creates a powerful opposition, causing old dreams and new beginnings to fall upon it's bearer.
For this reason, the stone with the right properties for your needs will inherently attract you"



The packaging if you could still call it that is AMAZING! Im totally sold.