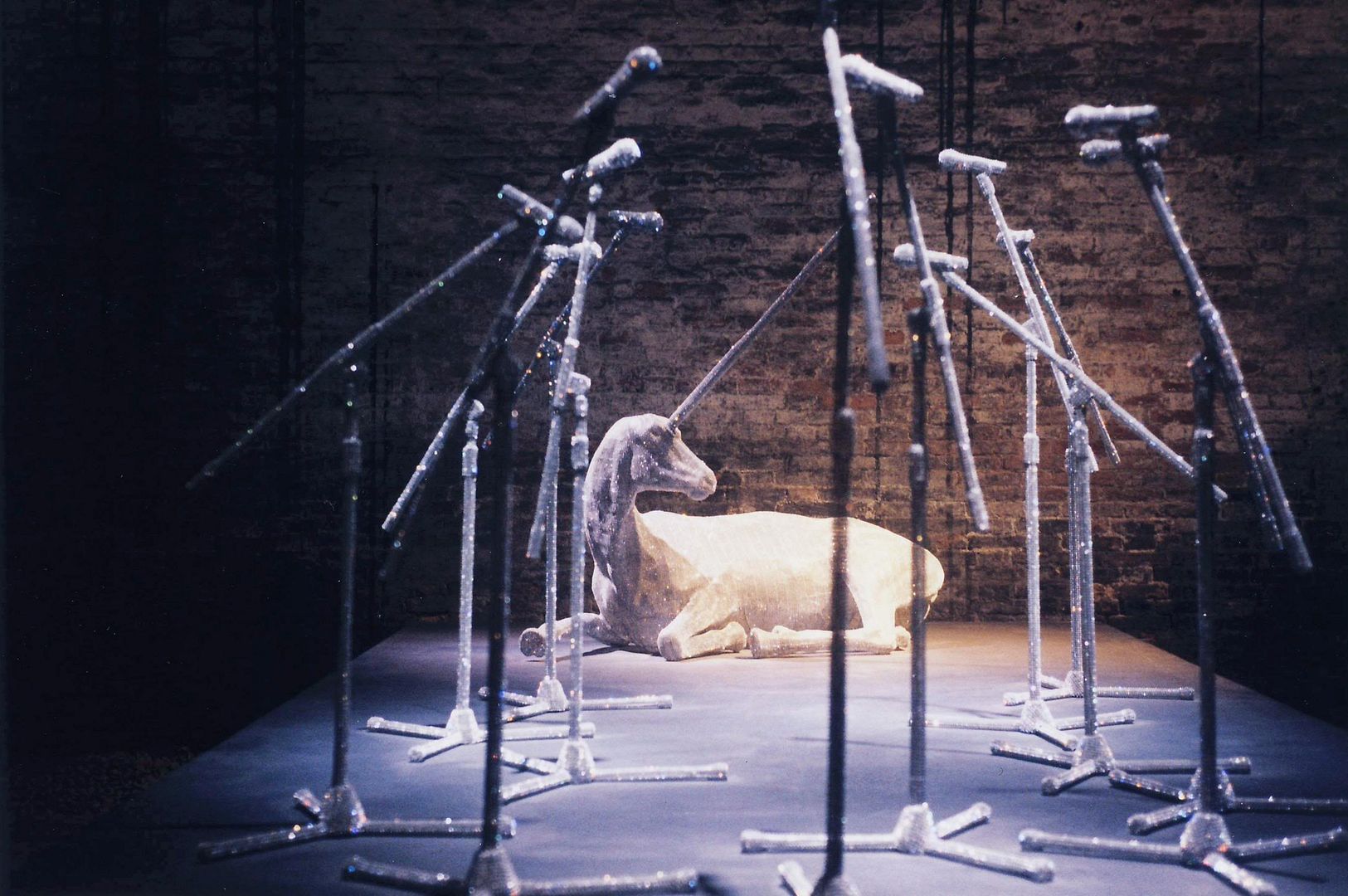 Laura Tansini: In recent exhibition catalogues, your sculptures are

reproduced in an atmosphere of gothic horror.

Do you prefer to show your work in such unusual settings?
Nicola Bolla: I like staging my works because my
aim is to create a fantastic world parallel to the real one,
but I do not resent the antiseptic atmosphere of the white cube.
I think that the work's strength and energy,
if it has any, defeat and conquer any space.
*


Does anyone know if the above installation
by Nicola Bolla is in any
way related to Haruki Murakami's book


'Hard Boiled Wonderland & The End Of The World'

?
I can't find much information on it anywhere!