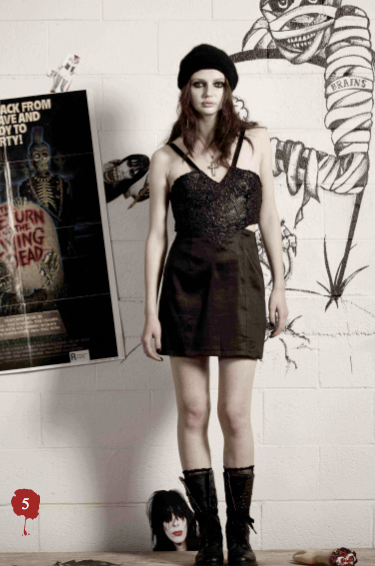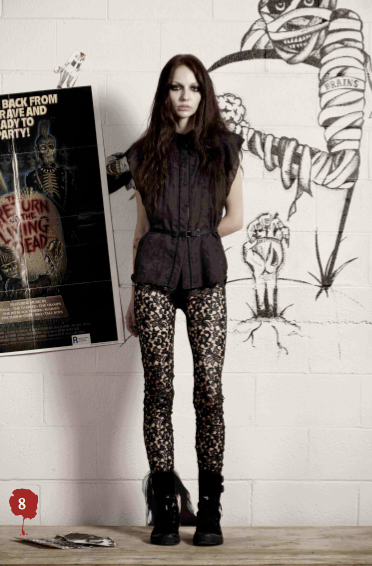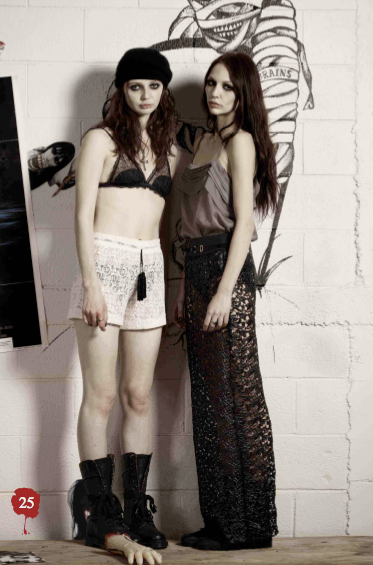 Lonely Hearts SS 2010

"Ever sucked face with a zombie chick?

Gothic inspired Victorian Lace, nightgown floral, Flesh toned fabric washes, and a light as a ghost palette are the backbone of the collection. Over stained paisley, half drowned polka dots, bleeding dye washes and splatters of yellow add punch to the muted and delicate colour story.

Garments are sliced, backs and waists are cut open, and sleeves are slashed in thoughtful areas to create a dismembered look. Chunky zips, web trims, laddered seams and Brassier detailing uplift each garments spirits"
TuchuzyMag